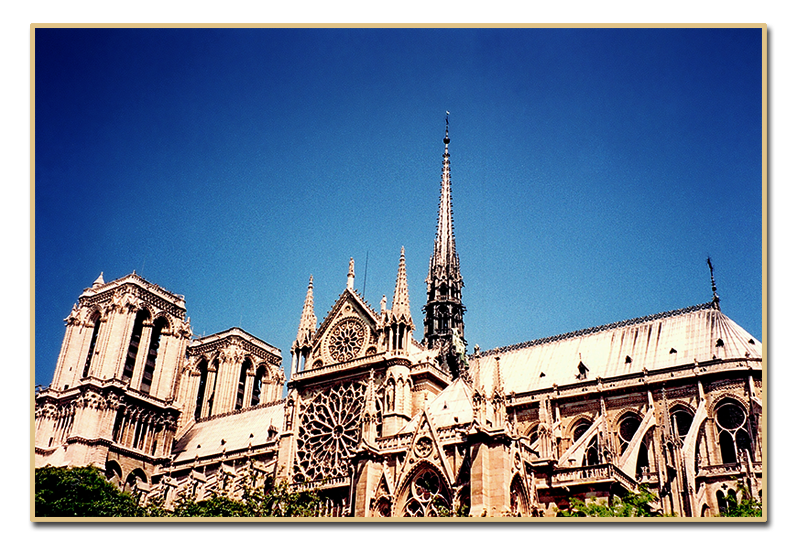 Notre Dame…

As this post was originally intended to be written about another subject… I am pausing.  In the midst of the watching the fire that ravaged Notre Dame as the flames and smoke were billowing from the cathedral with feelings of shock, sadness and helplessness.  It brought back memories that it is almost 25 years ago visiting Notre Dame as part of a college Art History course.  I brought out the photo prints (long before digital) from the trip and scanned this image view from my collection.
Saddened by what was destroyed and relieved for what was saved – I am thankful for having the opportunity to have visited Notre Dame. I join the rest of the world in recognizing the impact this historically iconic 800+ year old cathedral that has certainly made on myself and to those who far outreaching around the world.
Listening to the bells ring throughout as a sign of solidarity gives us hope as the next steps to restoration begin.