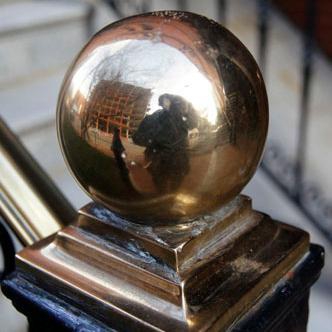 Tracie K-Hilder  AAH, BFA, MFA
Tracie is a Photographer || Webmaster - UI/UX Designer || Artist.  Her background is as diverse as the clients she has created for and in the capacity she has worked. She earned her AAH in Studio Art from Mott Community College; her BFA in Studio Art / Minor in Art History from University of Michigan - Flint.  She returned to  Grad School and earned her MFA Media Design from Full Sail University.  She is consistently upgrading her skills and experience as technology is an ever-changing.  She continues that passion for fine art and technology, coalescing them as Webmaster, Designer and Illustrator for several corporate companies and exhibiting her Fine Art.
Technology, Photographs, Fine Art and Art History have always been an integral part of her life.  When not working on Client projects, She is working on her personal projects. With each photographic project she strives to have meaning beyond the visual surface; believing they are our past, present and our future. She is inspired by many artists, from the Masters to Contemporary, and from the people that she meets. There is something new to learn and discover.
She has won many awards for her websites. Her photographs, graphic designs, and illustrations have been in Websites, Professional Print Publications, Catalogs, and Client Media, to name a few.  Her Fine Art Work has been shown in many solo and group exhibitions and are in private collections.
Born and raised in Michigan, Tracie is passionate about Nature, Art, and Art History. She is an adventurer, loves to travel and learn the history and culture of each place. She lives with her husband, their two cats, and are proud Parents and Grandparents.
Exhibitions
2018 Buckham Gallery "Surreal to Sublime"

2017 Unitarian-Universalist "Water Water Everywhere..." Traveling Exhibition

2017 Kettering University Fine Art Gallery "Water Crisis - Artists Respond"

2017 Buckham Gallery "Cool Cities"

2017 GFAC "Cool Cities"

2016 Buckham Gallery "Artist Members Show"

2016 Buckham Gallery "Flint Water Crisis Show"

2016 Buckham Gallery "Cool Cities"

2015 Buckham Gallery "Antithesis"

2015 Buckham Gallery "Cool Cities"

2015 GFAC "Cool Cities"

2014 Buckham Gallery "Member Artist's Show"

2014 Buckham Gallery "Dereliction/Reanimate"

2013 Buckham Gallery "Member Artist's Show"

2013 GFAC "Cool Cities"

2010 GFAC "Michigan Artists Invitational"

2003 Mott Estate "Wildwood (Sarah Warner) Butterfly Exhibition"

2002 GFAC "Four Photographers & a Potter"

2002 GFAC "Potters Invitational"

2001 U of M-Flint UCEN Gallery BFA Solo Exhibit "Reflections from Within"

2000 GFAC "U of M-Flint Student Exhibition X"

2000 Flint Public Library Group Exhibition

2000 Northbank Center "Facets of Flint" Group Exhibition

1999 Genesys Health System (GB Art Council)

1998 Mott Community College Student Exhibition

1998 Buckham Gallery "Student Art Exhbition"

1998 Beans & Leaves Cyber Cafe "Solo Exhibit"

1997 Flint Public Library

1995, 1996, 1997 AAS - Solo Exhibits
Education
• MFA Media Design ~ Full Sail University

• BFA Studio Art ~ Minor Art History ~ University of Michigan - Flint

• AAH Studio Art ~ Mott Community College
____________________________
• Special Topic - Mott Community College - Art History Paris, France

• Seeing Through Photographs 2016 ~ Museum of Modern Art - NYC

• Studied Ancient Roman Architecture 2015 ~ Yale University
Employment
Friggle Studio (1998 - ) Sole Proprietor: Web UI/UX Design

Tracie K-Hilder Photographs

Flushing Community Schools Co-Director Middle School Drama 1994-1999

Flushing Community Schools Technology Specialist 1995-1999
Accolades
Photographer's Market 2018 "Photography: Partnership Behind the Scenes"

Tracie K-Hilder Fine Art Photography Vol. 1

GFAC Outstanding Volunteer Service Award (2010 - 2014)

Lightspan Study Web Academic Excellence Award "Ancient Egyptian Mathematics"

Honorary Recognition for "Rhuthin" Digital Montage Mott Community College

Student Success Scholarship - Full Sail University

Flint Scholar Awards - University of Michigan - Flint

Honors - Phi Theta Kappa Society - Mott Community College