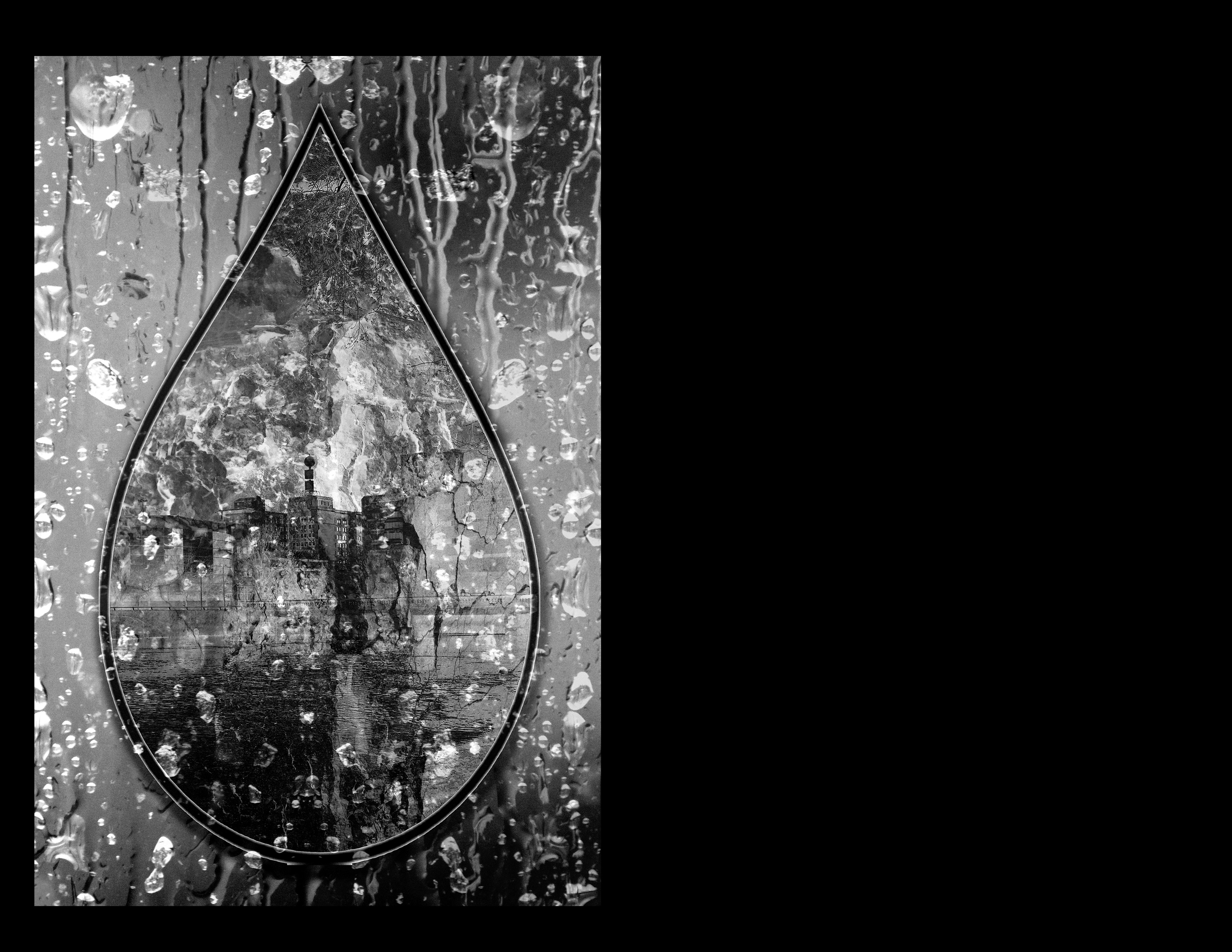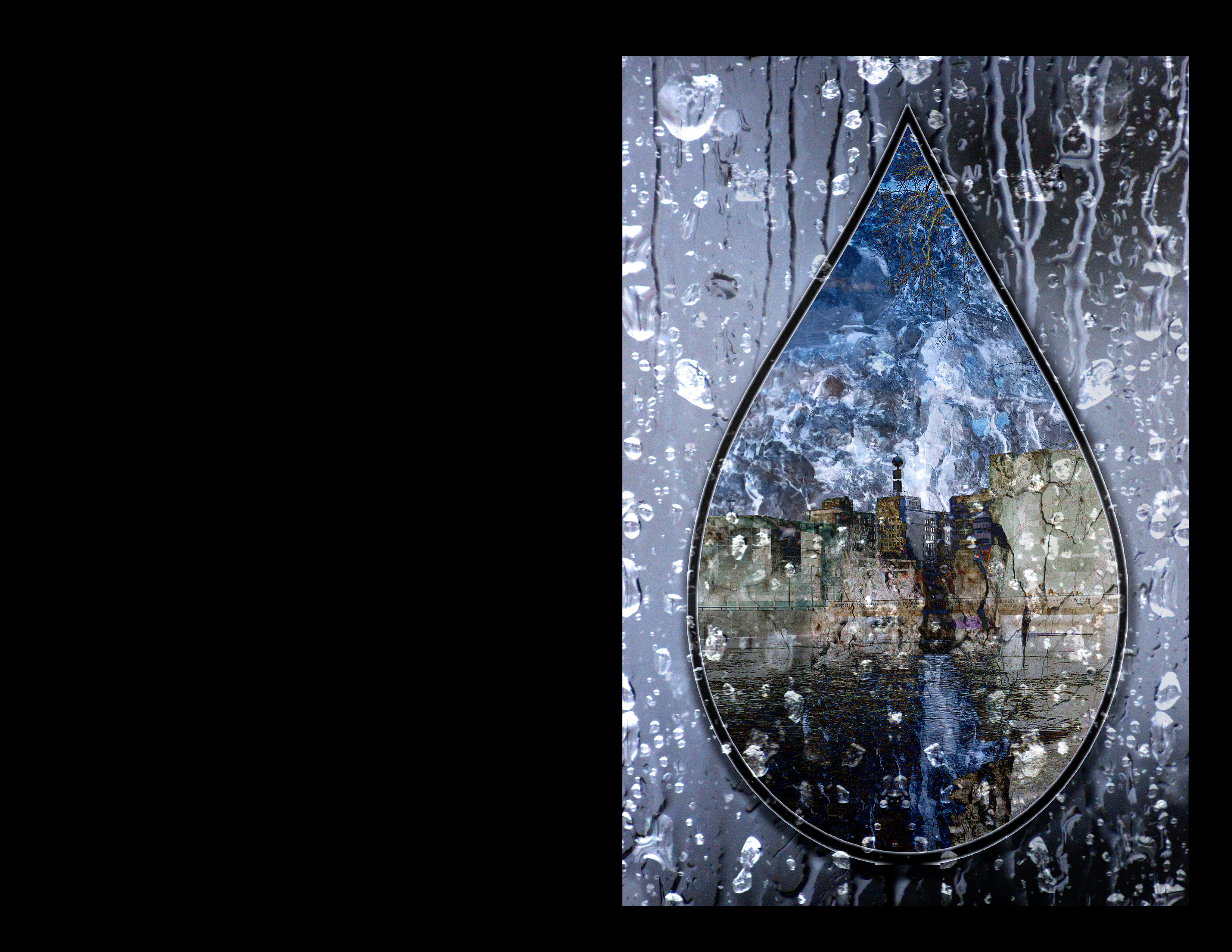 "One-Drop"
18" x 24"
Photomontage`
Metal Color Print
"One-Drop" is a one-of-a-kind Photomontage` created as part of - "Flint Water Crisis Exhibit - Buckham Gallery Artists Respond"
It was on a warm Spring day in 2013 my husband and I were walking along the Flint riverfront as I photographed the river, cityscape and the bridge after the unseasonably heavy Spring rains ... unsuspecting the undercurrent that exploded a year later as the world became aware of what is known as The Flint Water Crisis.  This piece has spoken to people in different ways, as it has affected so many, in spite there is not a single person present.
In 2016 I'd began assembling and combining the images from that Spring River walk in 2013.  I'd let the piece speak on it's own terms.  The riverfront images are set into the drop as a montage of images behind falling drops of water as it reflects a city seemingly drowning in the water crisis.  Choosing the riverfront images because the Flint River is key  to the city.  The Damn eroding away to almost disrepair and the water rushing through demonstrates the enormity of the crisis. The Bank Tower, a long historic landmark that has lit the skies for over a half century, alerting us to changing weather, sits dark and motionless - speaks of helplessness and breaking of trust of something that we depend on; Water.  The montage of images printed on metal illustrates the exposure of lead pipes and questioning how detrimentally the exposure has been. The illustrative "one drop" is how precious water is ... created in 15 layers reflects how long it was projected to replace pipes.
As I was working my way through, layer-by-layer, creating this piece gave me the opportunity to reflect on the changes since my images of 2013 were taken.  Already a bleak situation unfolding, it was important to incorporate blue skies as a sign of hope reflecting through the rushing of water deteriorating the damn.  Created as a one-of-a-kind piece in the hopes it will never happen again.
Since then we'll never look at this river the same was again.  "One Drop" is a pointier reminder to not take water for granted.
"One-Drop" has been included in several exhibitions.
**While this piece was created for a specific exhibition, I was asked to put it back up as part of the collections of Montages`.