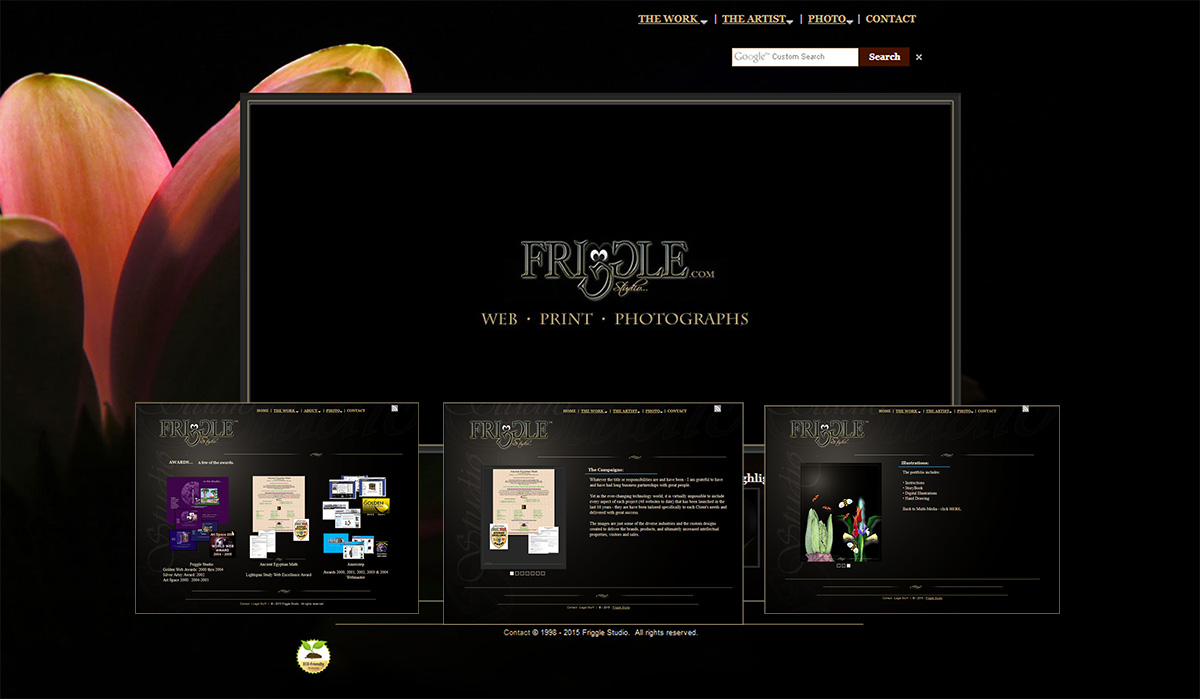 Whatever the title or responsibilities are and have been, I'm grateful to have and had long trusted business relationships with great people through this career.  They have been the foundation in which Friggle Studio's principles have been built and continue to grow.
A Webmaster/Developer/Designer for over the past couple of decades, it has included print collateral material for a vast diverse clients and industries.  The images have been in National Publications, Product Catalogs, Client Campaigns, Websites and much more...
While it is difficult to include all the case studies/work that has been done, the highlighted images demonstrate a few of the projects.
This section will continue to be updated... Contact us to talk about your project.